Sarah Green, Lead Teacher
I grew up in Harrisburg, Pennsylvania and always knew I wanted to be a teacher.  From an early age, I loved everything about school and l especially loved math.  As an undergraduate student at Wake Forest University, I decided to major in Business and took my first job at an online marketing firm in Times Square in New York City.  During that year, I came to the realization that my passion was not  in marketing but instead in education.  I decided to change career paths and was accepted into the New York City Teaching Fellows program, an alternative certification program designed to bring quality teachers from different backgrounds to high needs public schools in the city.
While teaching middle school math in the Bronx, I started my education career as I simultaneously worked on my master's degree in education at City College of the City University of New York.  When my son and daughter were born, we moved back to Pennsylvania to be closer to family and I worked as a private math tutor and as a long-term substitute teacher. 
My husband's job brought us to the Atlanta area four years ago.  For the past three years, I have taught middle school math at a STEM-focused charter school in Roswell where I served as 8th grade team lead teacher and taught all levels of middle school math and high school math.  Atlanta is my favorite place we have lived so far – I especially enjoy the mild winters and not having to shovel snow!  When I'm not at Learnwell, you'll find me spending time and traveling with my family, walking my sweet dog Violet, or on the tennis courts in my neighborhood.
I am thrilled to be starting at Learnwell for the 2022-2023 school year and to be teaching math and science!  I love beginning a new adventure and I can't wait to become a part of this kind and supportive community.
Leslie Hyland, Lead Teacher
What an amazing opportunity I have been presented with, to pursue my passion of teaching and to provide support to homeschooling families! Since receiving my education degree at the University of Kentucky, I have had the opportunity to teach in a variety of environments. 
I began my teaching career in public elementary schools, splitting 7 years between Georgia and California. When my children were young, I taught in a private preschool. That was also when I began teaching in my Bible study school program, where I still teach weekly. Most recently, I spent 5 years teaching at a homeschool-hybrid while homeschooling my own children. 
All of these experiences have made me even more passionate about excellent education that allows for maximum margin for family and faith. They have also allowed me to appreciate the amazing blessing of homeschooling, as well as learn from firsthand experience the hard work that homeschooling demands.
For over 20 years, I have been married to Steve, an adventurous and creative Canadian. I love epic road trips with my family, mountain biking, spending active time with my kids, and cooking. I am the mother of 4 amazing children, who range in age from 11-16 yrs old, all of whom I have been blessed to teach both at home and in classroom settings. I am excited to continue to teach my youngest at home, while supporting the homeschooling families in my area as a face to face instructor.
Summer Owens, Lead Teacher
My family is excited to join the Learnwell Community this year!
I graduated with a degree in Chemical Engineering from Georgia Tech. After graduation, I went overseas with Campus Crusade for Christ (Cru) to East Asia for two years. When I returned to the States, I started teaching, as well as working on my masters degree in Education for Middle School Science from Georgia State University.
I have been a teacher in various settings for over 20 years now… time flies! Before I had kids, I taught middle school science at a private Christian school in Atlanta for eight years. I loved the relationships I got to build with the students and their families, and my love for science and math really grew during those years.
When I had kids of my own, I stayed home but started homeschooling them as they came of age, and have been homeschooling ever since.
A few years ago, I started teaching middle school math part-time with a large homeschool co-op in the area. Because I had been teaching these same concepts to my own children, I was able to engage with the co-op students on a deeper math level, helping them to understand the "why" behind the "how" of middle school math. Seeing students understand a concept and apply it beyond the immediate math problems was such a wonderful experience. I'm excited to work with students at Learnwell in these same areas!
Steven and I have two kids, a girl and a boy. I am an avid reader and I love to cook. In addition to my teaching and homeschooling roles, I also work with my dad and brother on our family-owned beef farm in Cherokee County.
Cori Panyard, Lead Teacher and Special Programs Coordinator
Partnering with our Learnwell families has been an incredible privilege, and I'm so excited for this coming school year! I was born in Indiana, but moved every 18 months or so through my middle and high school years, bouncing between various parts of Indiana, North Carolina and Florida. I studied Early Childhood and Special Education at Ball State University where I was able to spend a year living, learning and teaching at the Indiana School for the Deaf, and enjoyed the opportunity to work with many exceptional children in and out of ISD.  Ultimately, I graduated from Ball State in 2007 with a BA in Interpersonal Communication, and after several years working with a business development team in corporate America I was afforded the opportunity spend nearly a decade using both areas of study as the Kids Director for Roswell Community Church. After the pleasure of leading our 4th and 5th grade students last year, I am excited to not only be working with 4th and 5th grade families again, but also taking on the role of Learnwell's Special Programs Coordinator.
I am passionate about partnering with families and equipping parents and students to thrive, and thrilled to continue serving our Learnwell community. In my down time I love reading, creating and exploring with my 9- and 11-year-old girls, as well as slowly but surely renovating our home in Woodstock with my husband, Michael.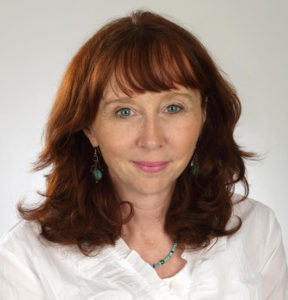 Charlene Perez, Lead Teacher
I am originally from eastern Iowa where I graduated from Kirkwood College and Clarke University with degrees in Business Administration and Marketing Management. I've had a long career in Christian publishing, working on staff with Christianity Today International and the Willow Creek Association; and later with East-West, a Chicago-based Christian advertising agency working closely with publishers Tyndale House and Zondervan. I relocated to the Atlanta area in 2004 to work for Injoy.
I first started homeschooling in 2007 when there weren't as many options in home education and connections with other homeschooling families were rare. I can't believe how the options for homeschooling have grown over the years. I love teaching at Learnwell because I see every day how it provides a great combination of home education learning as well as connections for families who make the choice to homeschool their children. I sure wish I had that kind of support when I was in the trenches.
Though I have homeschooled elementary, middle and high school, I have a particular love for teaching the younger grades. I'm most excited when something just "clicks" for my students and I see them take leaps forward in their learning. Even more so, I thrive on seeing students not only learn, but develop a love of learning.
I live in Cumming, GA with my husband of more than 25 years and have four children- two in college and two in high school. In my spare time I enjoy gardening and working on our home's many restoration and remodeling projects.
Katelyn Reitz, Classroom Aide
My name is Katelyn Reitz, and I am so excited to be a teacher at Learnwell this year! I grew up in the Johns Creek area and attended Kennesaw State, where I received a degree in early childhood education. I taught for 8 years in Fulton, Gwinnett and Forsyth counties. During that time, I also obtained my Master's degree in Curriculum and Instruction with a reading endorsement. I took a short break from the classroom to spend some time home with my own children.  During this time, I taught two of the sweetest children in their home.  I was able to see firsthand the benefits of personalized parent-teacher collaboration in education.  I am so excited to partner with you on this journey! 
Outside of the classroom, I live in Alpharetta with my husband and two children.  In my spare time I enjoy spending time with family, reading, traveling and playing tennis.  I am thrilled to be here to support you and cannot wait to see what the year has in store for us!
Allison Van Beneden, Lead Teacher and Elementary Curriculum Coordinator
I am so excited about this amazing opportunity that God has given me. I began teaching at Learnwell in 2021 and am so excited to return this year. I graduated from the University Of Georgia with my degree in Early Childhood Education/Child and Family Development. After graduation, I  married my high school sweetheart, Paul, and we have been married for 18 years. We have two boys, Brayden (12) and Rylan (10), and live in Alpharetta.  
I love spending time with my family and friends, reading, traveling, playing tennis, serving in my church, and doing crafts. My boys keep me busy, and I love to take them on trips, swimming, and to sports activities.
I taught kindergarten and 1st grade in Fulton and Cobb County Schools for 13 years. Then I taught a transitional kindergarten class and became the weekday director at my church. This past year, I had the opportunity to teach at a homeschool hybrid. I really enjoyed working with the parents and students. It was such a blessing to be able to help equip our families with lessons and tools to be successful in this model. 
There is no greater joy for me than working with children. I tend to learn from them just as much as they learn from me. I look forward to working together to build a foundation for the children and families here at Learnwell. 
Dr. Melissa Shipman, Principal
I am the co-founder of Learnwell Collective, and am thrilled to serve as the principal of Learnwell. Like you, I am a parent who wants to make the best choices for the education of my children. Along with my husband, I am in the trenches of raising our two tween daughters.
My passion is to help parents make intentional decisions as they raise their children, specifically in the area of education. I want to pool everything I've learned and developed through thousands of hours of consulting and speaking to parents and share it with you.
Why? Because I believe that out of intentional and healthy families come generations of intentional and healthy world-changers. I believe that wise investments into raising our children pay off. I believe that we can spend our time making well-thought-out decisions along the way or spend our time fixing problems later.
I believe that parents who want the best for their children and have engaged in communities like Learnwell can have a hugely positive impact on our world. Let's do this together!
I taught in public schools in the US for 10 years, and have served as an education consultant for families serving in foreign countries for 20 years while living overseas and from North America. In that capacity, I have had the opportunity to speak at education conferences in Europe and Asia. I have a B.A. in English from Berry College, an M.Ed. in Special Education from the University of Georgia, and an Ed.D. in Educational Leadership from the University of Minnesota.
Katherine Christman, Director of Admissions
I have an undergraduate degree from Auburn University in Exercise Science (War Eagle!) and a graduate degree from Georgia State in Exercise Physiology. My husband David and I have been married 24 years. Prior to having kids, I led the health promotions department at Kimberly-Clark. I loved helping people of all ages to incorporate healthy habits into their lives so they felt better.  
Once I had my children, I was honored to stay home with my kids to care for them. When they were in 1st and 3rd grade, we began our homeschool journey through a local hybrid school.  Much like Learnwell, my kids attended school two days and learned at home three days each week.  There were some hard days and much sacrifice but now that my kids are 16 and 18, we are so thankful for those foundational years. 
Prior to coming to Learnwell, I was the admissions director for four years at my kids school. I kind of fell into that role, but my administrative bent and passion for encouraging others fit the position surprisingly well. I love to create systems that bring order and yet also cherish authentic, real-life conversations with people. I value helping others feel loved through hospitality and shepherding them through the ups and downs of life. Once again, I'm honored to have the opportunity to use my passions to lead an admissions department!  
My prayer for my family and the Learnwell community: "And I pray that you, being rooted and established in love, may have power, together with all the Lord's holy people, to grasp how wide and long and high and deep is the love of Christ, and to know this love that surpasses knowledge—that you may be filled to the measure of all the fullness of God." (Ephesians 3:17-19)
Brooke Turbyfill, Communications Director
I'm a pretty easygoing person, except for two areas: written words and sleep. The sleep part I can't do anything about, but the words? They matter, and in my book, there's always room for editing. In addition to being a lover of words, I am passionate about building community and about being intentional with the choices we make. I love to surround myself with people who will walk into my kitchen, open up a cupboard, make themselves a snack, and tell me the whole truth.
Also, I went to school to become a teacher, taught ninth and tenth grade literature, and then I got the opportunity to pursue my childhood dream of becoming a writer. So I did! It's been one of the best decisions I ever made. My favorite things in life are my husband, James, and our two kids — one boy, one girl — who teach me every day how important it is to be present.
My degree is in English Education, and I've spent the last 20-plus years either teaching, working and living overseas, or writing and editing.  I enjoy traveling; I like my coffee hot; and I'm always up for an adventure. Especially if that adventure involves books or coffee or travel or all of the above.
Laura McBryar, Academic Projects Coordinator
I grew up knowing I wanted to teach. I attended Georgia College and State University and graduated with a degree in Middle Grades Education (grades 4-8) with a specialty in English, math, and social studies. I continued my education and earned my Master's degree in Curriculum, Instruction and Assessment. Since I love learning, I then took a few classes to become certified to teach gifted students. I taught for eight years in the public school setting in a sixth grade classroom before deciding to stay home. During one of the years of being home, I had the opportunity to teach math part time in a 4th grade class at a private school. I have taught at Learnwell for five years now.
I have been married for 12 years and my husband and I have three kids. We have a seven-year-old son, a five-year-old daughter, and a baby son. In my free time, I love to help people with math, read, write, run, and travel.